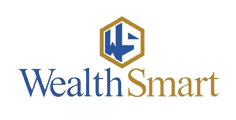 Real Estate Investing
Motivate our clients to achieve financial success with tips and guides to help them become better real estate investors, find wholesale properties, and more…

Wealth Management
Our team of financial consultants assist clients with the opening and setting up of investment brokerage accounts and help with managing their accounts. 

Stock Investing & Education
Sound financial education, brokerage creation, and market analysis. Helping our clients with everything from creating and structuring their brokerage account to recommending stocks, mutual and index funds.

Credit Repair
Our financial consultants work with clients to help them gain a better understanding of their full financial picture. Providing credit repair tips and guidance our team is here to assist you in achieving your financial goals.

Financial Education
Our team at WealthSMART mastery provides our clients with a holistic financial picture to better prepare them, their business, and finances for the future. Schedule your 15-minute free consultation now and get started.

Investment Portfolio Restructuring
Wealth Smart Mastery Consultants can assist you with restructuring your investment portfolio using our winning stock, mutual funds, and index picks helping you better attain your goals.
Our Affiliations
Communities and organizations
Frequently Asked Questions
Learn How it Works!
How do I start investing?
To start investing you need a brokerage account. Most brokerage accounts charge a high fee, so be sure to optimize your investment portfolio to reduce costs. Wealth Smart covers this topic in the Stock Market Mastery Program. Next, you need to learn how to invest in ETFs, Index Funds & Stocks, our team at wealth smart mastery can help you with those.
Should I pay off debt or invest?
Do both! Investing allows you to build wealth for the future. Paying off debt reduces your financial obligations. Being debt-free without any wealth is NOT an accomplishment. Strive for financial freedom by investing early. Remember you can walk and chew gum at the same time. Please note: Every year you wait to invest you lose $240,000.
How often should I check my portfolio?
You should check your portfolio at a minimum quarterly to see how well it is performing and whether you are investing in the right places. Resist the temptation of the tinker: investing is a long-term business and constant juggling can backfire. 
What is the best stock to buy?
Selecting a good stock is like shopping for a new house. You probably don't want someone else picking out a house for you. It's the same with stocks. We help clients learn how to invest, so they can easily identify the "BEST" stock options for them.
What does diversification mean?
Investment professionals will tell you to diversify your portfolio, which means spreading your money between different assets, sectors, and parts of the world. For example, you should hold some rainy day funds in instant access savings accounts for emergencies, and spread the rest of your portfolio between shares, bonds, property, and even some gold.
What track record do you have?
Wealth Smart's founder Heinrich Edimo is an 8-year investor who has beat the market consistently. Tutored & advised over 700 clients. Studied over 250 books and 12000 financial articles.

Knowledge

90%

90%

Patience

85%

85%

Risk Aversion

98%

98%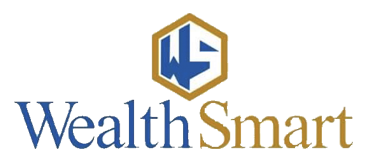 Disclaimer
WealthSMART LLC exists for educational and advisory purposes only, and the materials, tutoring, and information contained herein are for general informational purposes only. None of the information provided on the website or during tutoring sessions is intended as investment, tax, accounting, or legal advice, as an offer or solicitation of an offer to buy or sell, or as an endorsement, recommendation, or sponsorship of any company, security, or fund. You hereby understand and agree that WealthSMART does not offer or provide tax, legal, or investment advice and that you are responsible for consulting tax, legal, or financial professionals before acting on any information provided herein. Your use of the information contained herein is at your own risk. The content provided "as is" and without warranties of any kind, either expressed or implied.mplied.
Open Hours
Appointments Only