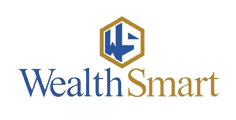 Terms of Use
Before accessing or using this website, please read this agreement ("Agreement") that defines the Terms of Use. When you access our website, you are agreeing to be bound by this Agreement, including the liability disclaimers outlined below. If you do not agree to the terms stated herein, do not use this website and do not download any information from it. Materials on our website may be accessed, downloaded, and printed only for your personal and non-commercial use. In using this website, you are agreeing that you will not use any materials or information for any unlawful purpose or reason prohibited by this Agreement. This would include but is not limited to, the use of this website from locations outside of the United States or if you are not an adult over the age of 18.
Copyright and Trademarks
The content of this website, https://www.wealthsmartmastery.com, is the property of Wealth Smart Llc and is copyrighted. All rights are reserved and no replication, distribution, or transmission of our materials on this website is permitted without the express written permission of Wealth Smart Llc. All trademarks, logos, and service marks used herein are the property of Wealth Smart Llc.
Consent
By using this website, you hereby understand and agree that you automatically and without any further action have established a business relationship between you and Wealth Smart Llc. As a result, you agree to allow Wealth Smart Llc to contact you about its business via telephone, e-mail, and /or standard mail using the contact information you have provided to us. You further understand that you are consenting to that contact even if you have placed your phone number on a Do Not Call list.
Disclaimer of Liability
Wealth Smart Llc endeavors to make sure that all information on this website is accurate; however, inaccuracies or errors may occur. You acknowledge that your use of this website is at your own risk.
Wealth Smart Llc reserves the right to modify the content of this website at any time and without advance notice. Your continued use of this site constitutes your acceptance of the modified terms. You further acknowledge that your use of this website and the information herein is "as is" and that Wealth Smart Llc disclaims all warranties of any kind, whether expressed or implied, as to any item relating to this website and information herein, including the implied warranties of merchantability, the fitness of a particular purpose, title and non-infringement. Wealth Smart Llc is not liable for any direct, indirect, punitive, incidental, or consequential damages caused by using this website or the content it contains, whether resulting in who or in part, from breach of contract, tortuous conduct, negligence, strict liability or any other cause of action.
Completeness of Agreement
This Agreement encompasses the complete and entire agreement between the parties and may not be amended, modified, altered, or changed in any respect whatsoever except by a writing duly executed by the parties hereto. This Agreement supersedes any and all prior and contemporaneous oral or written agreements or understandings between you and Wealth Smart Llc. No representation, promise, inducement, or statement of intention has been made by you and Wealth Smart Llc that is not embodied in this Agreement. You and Wealth Smart Llc shall not be bound by, or liable for, any alleged representation, promise, inducement, or statement of intention not contained in this Agreement. A printed version of this Agreement shall be admissible in judicial or administrative proceedings based upon or relating to this Agreement to the same extent and subject to the same conditions as other business documents and records originally generated and maintained in printed form. You agree that each provision to this Agreement shall be construed independently of any other provision of this Agreement. The invalidity or unenforceability of any particular provision of this Agreement shall not affect the other provisions hereof. In the event any provision of this Agreement is deemed unenforceable, including, but not limited to, the liability disclaimers above, the unenforceable provision shall be replaced with an enforceable provision that most closely reflects the intent of the original provision.
Indemnification and Legal Relief
You agree to indemnify and hold Wealth Smart Llc harmless from and against any and all loss, cost, damage, or expense including, but not limited to, reasonable attorneys' fees incurred by Wealth Smart Llc that may arise from any action at law or other proceedings necessary to enforce any of the terms, covenants or conditions of the Agreement or due to your breach of this Agreement.
Governing Law and Venue
This Agreement shall be governed by the laws of the State of Colorado. You hereby agree to jurisdiction in the courts of the State of Colorado, for any action in which a claim is brought with respect to this Agreement and you agree that it may be served with process in any such action by hand delivery, courier, overnight delivery service, or certified or registered mail, return receipt requested. You irrevocably and unconditionally waive and agree not to plead, to the fullest extent permitted by law, any objection that it may now or hereafter have to the laying of venue or the convenience of the forum of any action or claim with respect to this Agreement.
Disclaimer
WealthSMART LLC exists for educational and advisory purposes only, and the materials, tutoring, and information contained herein are for general informational purposes only. None of the information provided on the website or during tutoring sessions is intended as investment, tax, accounting, or legal advice, as an offer or solicitation of an offer to buy or sell, or as an endorsement, recommendation, or sponsorship of any company, security, or fund. You hereby understand and agree that WealthSMART does not offer or provide tax, legal, or investment advice and that you are responsible for consulting tax, legal, or financial professionals before acting on any information provided herein. Your use of the information contained herein is at your own risk. The content provided "as is" and without warranties of any kind, either expressed or implied.mplied.
Open Hours
Appointments Only